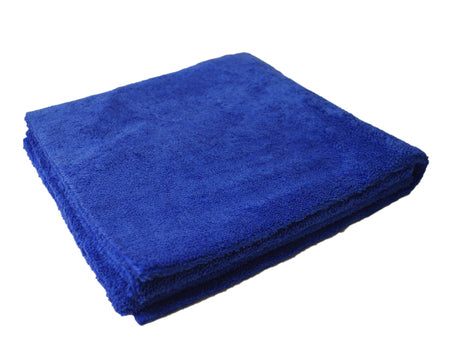 Infinity Edgeless Drying Towel 600gsm - Mammoth Microfibre
The Infinity Edgeless Drying Towel guzzles water to dry your car quickly!
Manufactured from a heavy weight 600gsm microfibre, the Infinity Edgeless is a soft, extra large drying towel that is super-absorbent. The thick microfibre weave dries your vehicle with ease and the edgeless design will ensure NO SCRATCHES or MARRING.
The Infinity drying towel is truly edgeless thanks to it's ultra-sonic cut border. With a non-hemmed edge, this towel is 100% scratch free.
We've been amazed by the Infinity Towel here at Motorgeek. It's one of the softest towels we've tried and dries with ease!
As with the whole Mammoth Microfibre range, the towels are washable and tag-free!
- Excellent Quality Plush Drying Towel
- Designed to dry all vehicle durfaces faster and , More Thoroughly and More Gently than Conventional Towels
- Extra Soft and Absorbent
- Quick Drying Between Uses
- Lint-Free / Non-Abrasive
Size: 60 x 80cm