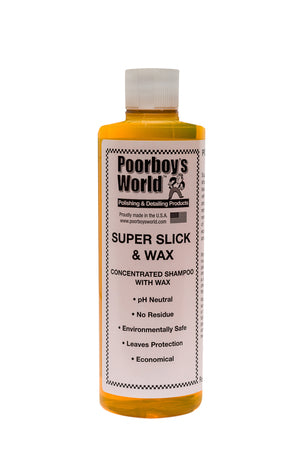 Poorboy's World Super Slick & Wax - Car Shampoo (3 Sizes)
Poorboys World Super Slick and Wax was intended for those in colder climates where a small bit of protection will be added during the car wash; although it can also be used in warm climates too for those who want to extend the life of their favourite liquid or paste wax products.
Poorboy's Super Slick & Wax will gently wash the dirt and grime away with lubricants\, emulsifiers\, & wax with plenty of suds too. It will work well with a hand bucket wash or with a foam gun.
Sizes available: 16oz\, 32oz\, 128oz